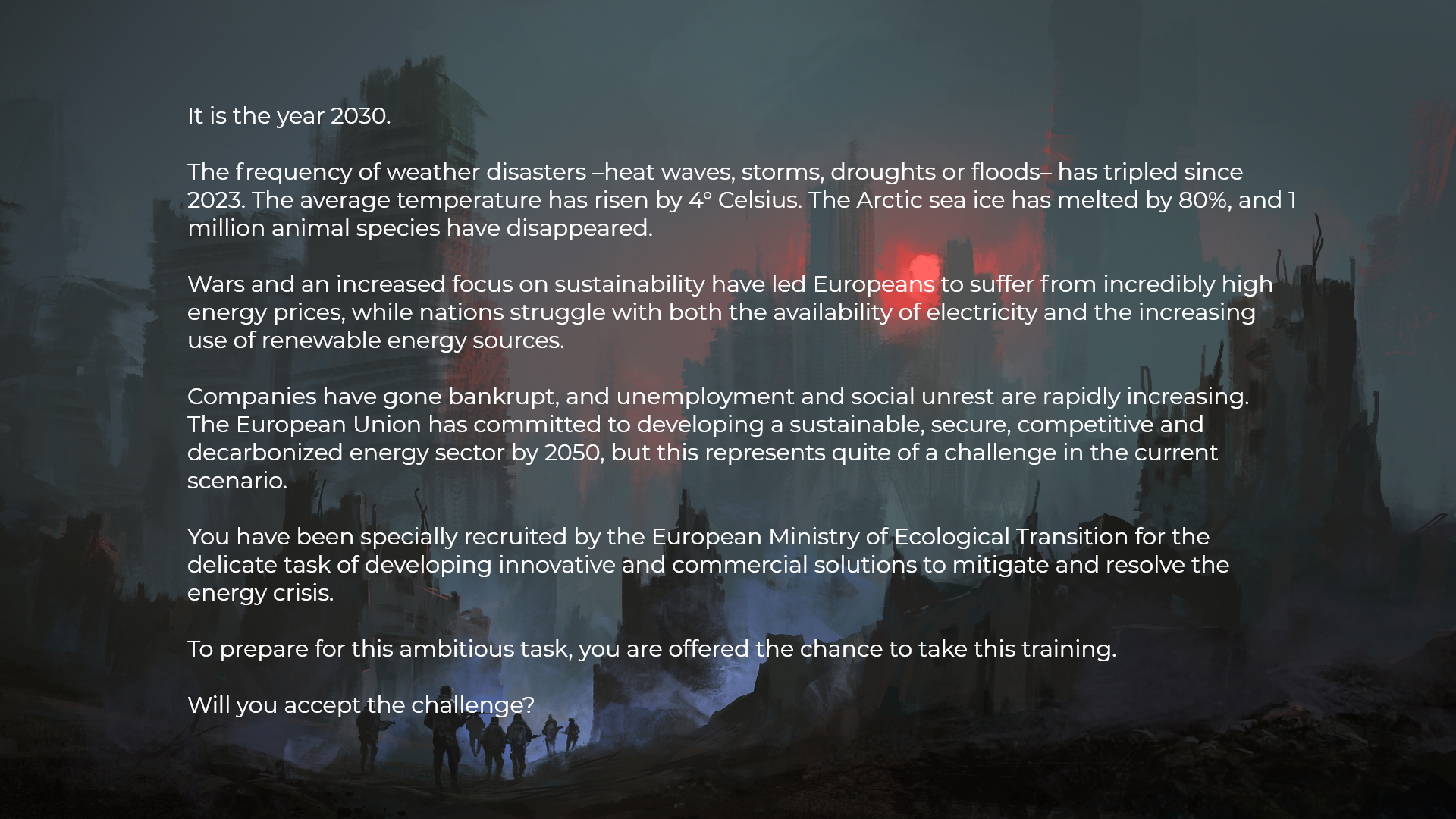 If you accept the challenge, you will undergo a training of 4 consecutive levels.
To become a Renewable energy start-ups Professional, you will first have to become a Renewable energy Specialist, an Entrepreneurial ecosystems Expert, and a Renewable energy business models Master.
Make sure you go through the four modules sequentially and to follow the instructions you are given at each time in order to get your badges and move to the next level!